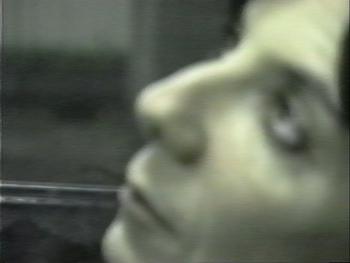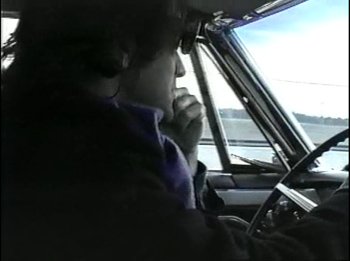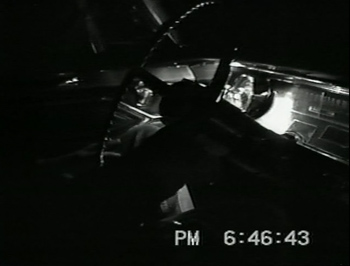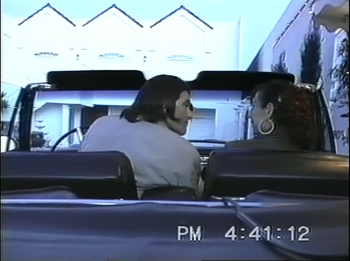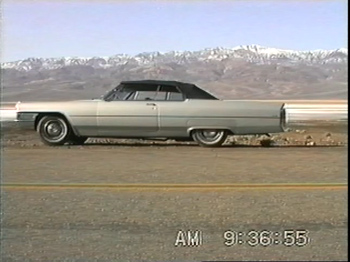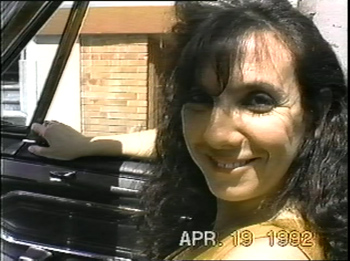 . . . for the first time in my life, try to tell an honest story . . .



French conceptual artist Sophie Calle joins with Gregory Shephard to create a voyeuristic tour de force. Armed with camcorders, Calle and her collaborator/partner Shephard head West in his Cadillac convertible to produce and document a real-life narrative of their journey and their relationship. With America as the backdrop for this unconventional coast-to-coast road movie, Calle and Shephard each narrates and records a personal diary, presenting strikingly different versions of the narrative/relationship. Aiming their dueling camcorders, the protagonists chronicle the elusive landscapes of human relations, wrestling to reconcile self, sexuality, and desire. The viewer is challenged to reconsider the subjective and cultural roles imposed by gender, sexuality, power, and tradition. Throughout, Calle seeks to redefine through personal investigation the terms and parameters of subject/object, public/private, truth, fiction, and role-playing. The quasi-documentary style evokes the films of Chris Marker, to whom Double-Blind is dedicated.
More
Download
---
It disturbs me that her drives may be closer to my . . . obsessions, than I'd prefer to admit. It's so exhausting, and tedious. But there you are - I don't want safe either - I fear it would bore me to tears. And then I'm trapped - and bizarrely, it would break my heart to end it all.

Is there a middle way?

I think, yes, I think perhaps . . . there is someone . . . if only I'd just grow up.